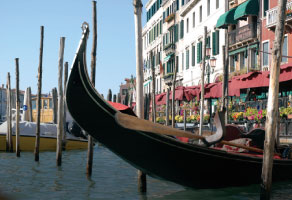 13 Day Mediterranean Venice Cruise!
Europe - It's the region of 'mosts.' The most romantic cities. The most fashion forward. The most delicious foods. And the most sought after travel destinations delivered in a way that makes the most of your vacation time. Arriving in Europe, explore lands rich in romantic languages, classic architecture, food, art and music for one or multiple days at a time. You can hop from port-to-port, or take a Cruisetour, which allows you to have more land time to explore. So you can spend time enjoying centuries-old treasures on land and return to luxurious accommodations onboard to restore the new you.
onboard Celebrity Solstice
Itinerary:
Day 1 - Barcelona, Spain
Day 2 - At sea
Day 3 - Naples / Capri, Italy
Day 4 - At sea
Day 5 - Venice, Italy (overnight)
Day 6 - Venice, Italy
Day 7 - Dubrovnik, Croatia
Day 8 - At sea
Day 9 - Rome (Civitavecchia), Italy
Day 10 - Florence/Pisa (Laspezia), Italy
Day 11 - Ajaccio, Corsica
Day 12 - Provence (Toulon), France
Day 13 - Barcelona, Spain
2012 Dates:
August 15, 27
September 8, 20
October 2, 14
From $849 US!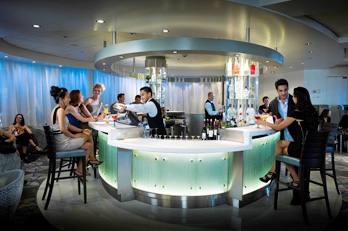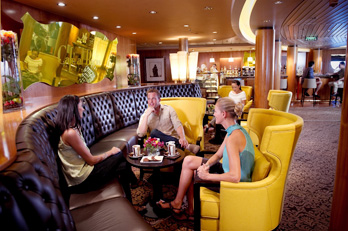 Celebrity Solstice is one of our more decorated ships at sea. So it's no wonder that it's full of "firsts." Like the first Lawn Club at sea. The first Hot Glass Show. The first cruise line to have 5 women, also known as "the Leading Ladies" redesign, and redecorate the staterooms. Some other things that set Celebrity Solstice apart are its specialty restaurants. Chef Jacques Van Staden's passion for food has taken the restaurants, the food and the overall dining experience to a whole new level in the cruising world. But staterooms and specialty restaurants are only part of this ship's charm. Celebrity Solstice also has the AquaSpa by Elemis and fitness center, where you can pamper yourself with spa treatments or push yourself in a workout with one of our trainers. If only life on land was as good as life on Celebrity Solstice.
Best Premium Cruise Ship 2011 - Celebrity Solstice
By Travel Weekly Readers' Choice Awards

PRICING INCLUDES PORT CHARGES. Taxes are additional. If transfers and airfare is needed that is also additional. All pricing is in US Dollars, per person based on two sharing. All pricing is based on availability. Not all the sailing dates above will have the same availability. This pricing is for NEW BOOKING'S ONLY.